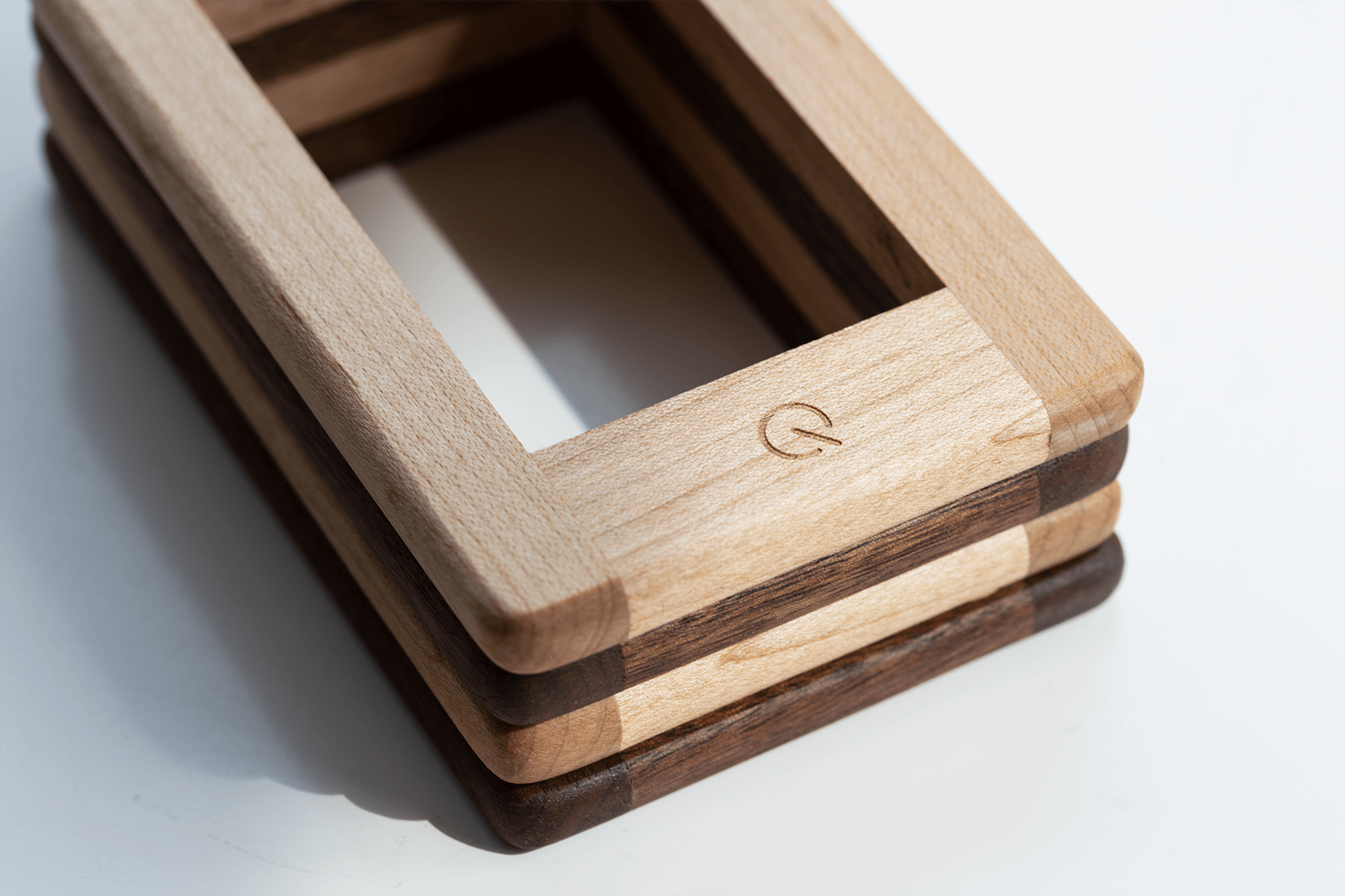 our story
In the summer of 2017, Modequiet was founded in a small garage in close proximity to the tech high rises in downtown Seattle.
Modequiet explores new ways people can disconnect from technology and reconnect with themselves, others, and the world around them. Their first product, QuietFrame™, is a visual reminder to disconnect from your smartphone and other devices and reconnect with what's most important. Whether it's 10 minutes, 10 hours or 10 days, QuietFrame substitutes for a smartphone to create tech-free space in an otherwise digital day.
Because breaking established patterns can be a challenge, this frame was designed with the formation of new habits in mind. Made from natural wood elements, QuietFrame is comfortable to the touch with side curves and radius corners that mimic characteristics found on most smartphones. It provides a gentle reminder to stay grounded, focus on surroundings, and stay in the moment. Device free.
In an age of digital distraction and dependency where we routinely reach for the phone, QuietFrame now becomes the compelling alternative. As chewing gum quickly became a viable replacement to the cigarette, Modequiet believes QuietFrame can be the same for the smartphone.
Silence calling,

Team Quiet