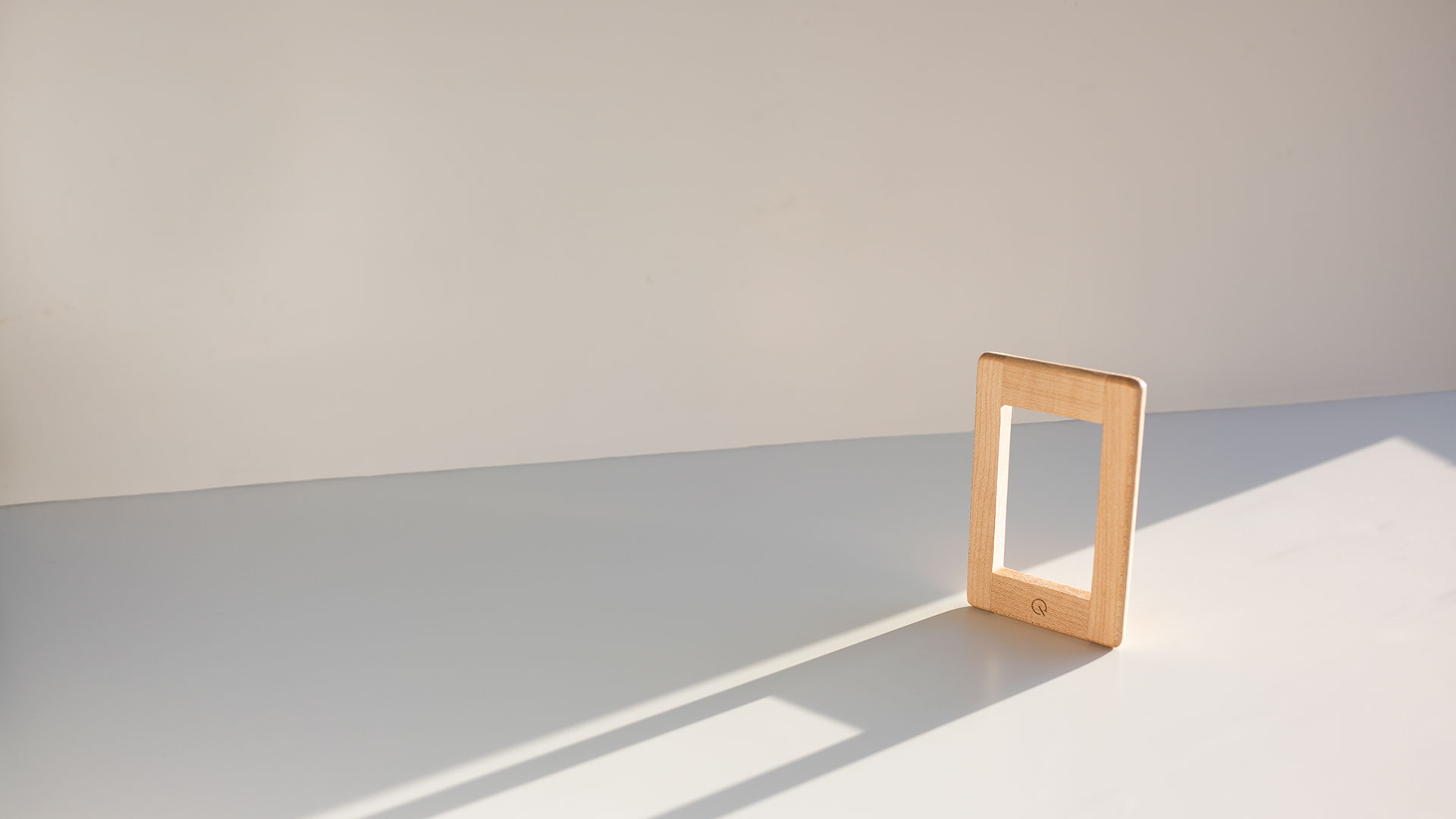 1. unbox your QuietFrame
Gradually open the QuietFrame product box. Keep the box, as your product serial number is on the back of the box.
2. register your frame
Visit modequiet.com/register to register your new frame and receive product news, educational content, security patches and exclusive offers.
You'll find your product serial number listed on the sticker on the back of the product box.
3. set down your smartphone
Set your smrartphone down. Park it someplace safe. Your modequiet box can double as a good storage location.
4. pick up your frame
Pick up your frame. Familiarize yourself with the weight and feel. Hold it as you would a phone. Relax knowing that it will not ping or ring.
Instead, it affords you the opportunity to live untethered to technology. Appreciate the moment as you run your hands over the smooth wood finish.
5. discover
Now discover what happens when you operate in mode quiet. The possibilities for reconnecting are endless.